Set in the heart of the Amalfi Coast there is a little jewel called Conca de Marini.

This village overlooking the sea is only 4 km from Amalfi. With its breathtaking views, lemon groves, market gardens, with the sea and hills in perfect harmony, it is truly unique, a place where one can make the most of a holiday any time of the year.
The Apartements
The apartments are in a small hamlet close to the village and look down into the famous Fiordo of Furore with its traditional fishermen's houses and spectacular gorge. From here it is easy to reach all the major sights on the Amalfi Coast, from Positano to Ravello and Amalfi itself, as well as the famous attractions in the region, including Capri, Sorrento, Vesuvio, Pompeii and indeed Naples.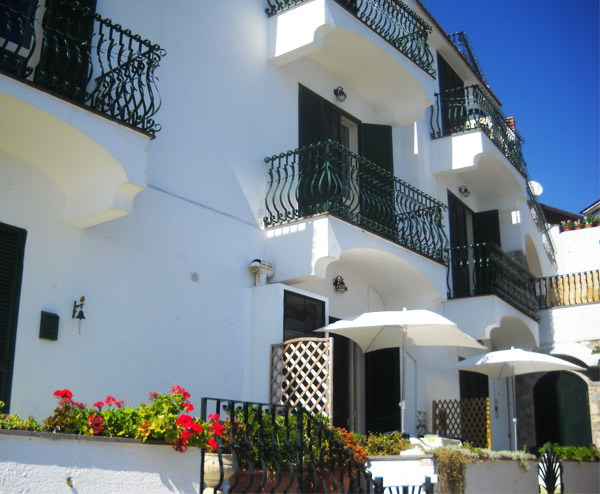 Distances
Bus Stop: 10 m




Grocers's: 100 m




Chemist's Shop: 500 m




Conca dei Marini: 500 m




Post Office: 1 km




Furore: 2 km




Cash Dispenser: 2 km




Beach: 3 km




Port: 4 km




Praiano: 4 km

Amalfi: 4 km




Positano: 15 km




Vietri: 25 km




Sorrento: 30 km




Salerno: 30 km




Pompei - Vesuvio: 30 km




Naples: 60 km




Rome: 250 km




Capri: 1 ora




Ischia: 2 ore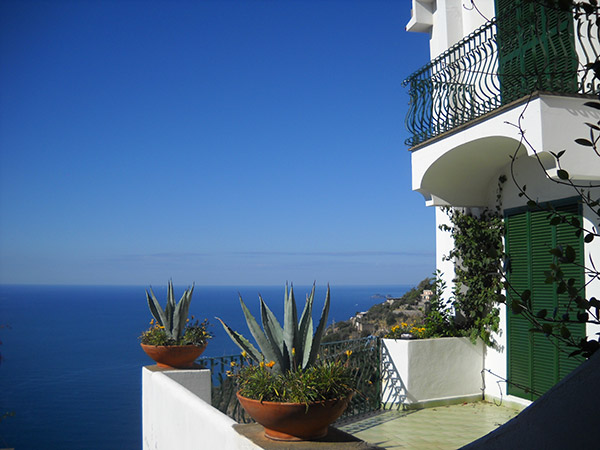 Le Cicale
Le Cicale offers a holiday on the sea, but also peace and tranquility, striking landscapes and wonderful walks that make this part of Italy, with its wealth of colours, tastes and smells, an unpolluted oasis in which you're only too happy to lose yourself...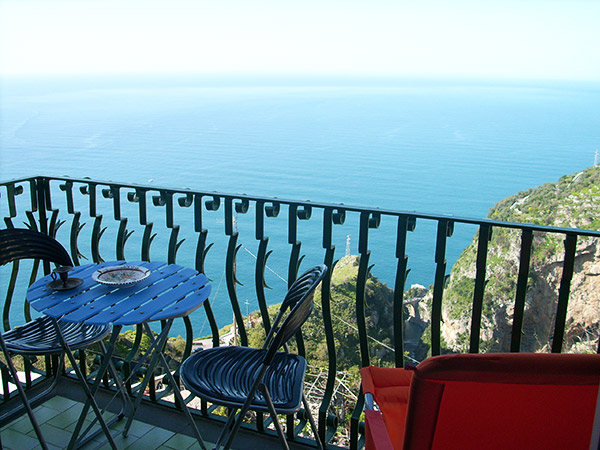 THE BEACHES
The beach of Capo di Conca lies beneath the spectacular Aragonese Tower. You can get to the beach in a few minutes with a free minibus service. Its basalt rock makes an ideal platform on the sea, just inviting you to plunge into the blue depths. There is also a swimming pool with sea water.
NATURE WALKS
Breathtaking routes and paths in the wildest Mediterranean: a magical place where you can immerse yourself in nature in unforgettable scents and colors.
Posizione
Le Cicale - Apartments

dista 5 minuti d'auto da Conca dei Marini, Le Cicale vanta viste panoramiche sulla Costiera Amalfitana. La struttura sorge a 5 km da Amalfi e a 20 minuti d'auto da Positano, su una splendida strada panoramica.
Le Cicale Case Vacanze
Via Panoramica, 65 - Conca dei Marini (Sa)
Mobile: (+39) 392.317.48.64
Mobile: (+39) 320.110.77.64